Hotel Management School Maastricht arrives in Marbella with an ambitious hospitality innovation course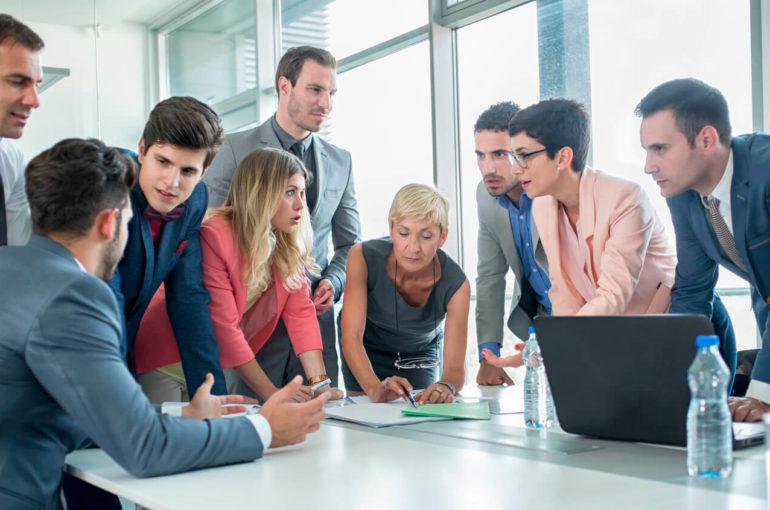 The prestigious international school is putting an intensive executive program in place that will take place from 6th-10th March in the Andalucía Lab
Marbella, February 13th 2017: Hotel Management School Maastricht is arriving in Marbella with an ambitious hospitality innovation course: Hospitality Innovation Program (HIP). This prestigious international school is putting an executive program in place, the aim of which is for innovation to become a continuous process of data collection and analysis, identification of areas for improvement, design, development and implementation of solutions that adapt to clients' changing needs. Taught entirely in English, the course will take place from 6-10th March in the facilities at the Andalucía Lab. Participants will gain an official certificate of participation from Hotel Management School Maastricht.
Hotel Management School Maastricht is one of the top 10 hospitality management schools in the world, with over 1,500 students working around the globe. Following its establishment in Barcelona, where its innovation course is taught in partnership with Ramon Llull University and Oxford University, it has chosen Marbella as a second destination in Spain.
The course has arrived on the Costa del Sol together with Ronda Mountain Think Tank, a development platform for businesses and projects focused primarily on the touristic sector. The program is centred on directing innovation towards the tourism sector as a whole, rather than just from a hotel management perspective. The course is supported by highly qualified lecturers with wide-ranging experience, who will be teaching classes on the latest trends in wholesale food service, innovative leadership, the art of hospitality, food tech and blue ocean innovation.
The course is directed at postgraduate students, executives and operational managers who want to take their careers one step further, ranging from new entrepreneurs to established directors and businesspeople who are looking to remodel their business. Luis Ponce, the director of the project, highlights the importance of turning innovation into routine excellence: "After a record year in our sector, the time has come to modernise and improve our clients' experiences. To do this, we need to give full priority to training our teams and digitally transforming our businesses. The first step to creating a culture of sustainable innovation is training our teams to turn them into agents of change, who kick-start innovation within our organisations".
"For example: Millenials, those born between 1980-2000, now make up more than a third of hotel guests around the world, and this figure which will rise to over 50% by 2020. As the travel and hospitality industry prepares for the biggest change in demographic in years, key aspects such as design, experience, mobile phones and perceived value are imperative in attracting the Millenial traveller, who is super-connected and completely up to date with all the latest technologies", he continues.
This executive course provides participants with a direct vision and the strategic tools necessary to innovate and systematically create new strategies within their sphere of influence.
"Among these strategies is Blue Ocean Innovation (BOI), which is one of the training units in the program. BOI is a methodology that challenges everything that professionals think they know about strategic success, providing an innovative and systematic focus on how to beat the competition and create new niches in the hospitality market – the so-called 'Blue Oceans'," Ponce explains.
Accordingly, "creating a strategic plan and being able to rely on well-trained teams is essential when facing the digital transformation process", Ponce concludes.
INFO:
Name: Hospitality Innovation Program
Date: 6-10th March
Location: Andalucía Lab
Language: English
Type: Executive
Price: €1,170 with special discounts of 20-50% for different groups
For more information: info@hospitalityinnovationprogram.com
Visit their website: http://www.hospitalityinnovationprogram.com
Emma Williams
Web: www.marie-noelle.es
Email: prensa@marie-noelle.es
Móvil: 626 681 308