Interest from Americans in buying luxury homes in southern Spain is on the rise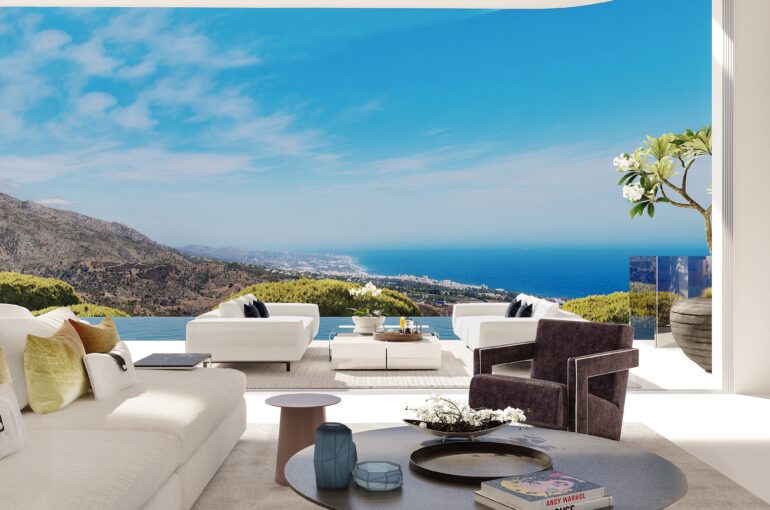 Interest from Americans in buying luxury homes in southern Spain is on the rise
BRIGHT notes the growth of the US market, which is focusing its attention on the Golden Triangle to establish its primary residence.
Among the must-haves for North Americans when buying a home is sustainable, quality construction in a natural environment with good connectivity.
Marbella, 16 February 2021_ The health crisis and the complex political situation of recent times in the United States has accentuated the interest of the North American market in settling in Spain, attracted by the recognised quality of life offered by our country. Malaga has been selected by Forbes USA magazine as one of the 20 best cities to live, invest and work in Europe. The article mentions several criteria including quality of life, sustainable luxury construction, presence of a large foreign community, international education and schools, low crime rates and optimal connectivity for working remotely.
Among the province's favourite destinations, Marbella, Estepona and Benahavís stand out. A fact that the developer BRIGHT has also observed, having recently sold Marbella's first luxry passive house, Villa Alcuzcuz, to an American. A definite increase in interest from the American market has been noted: specifically, up to 15% of client requests come from the United States. All of them are looking for reliable investment opportunities, modern construction qualities and a sustainable lifestyle with good connections. These qualities can be found at Vista Lago, a complex of 18 luxury villas in the Real de La Quinta country club, bordering the UNESCO biosphere reserve. In fact, after years of delay, the bill that will turn this area into the Sierra de las Nieves National Park has finally been approved, as declared by the Council of Ministers just a few weeks ago. 
The project has just obtained its building license and will start construction in Spring 2021. Vista Lago Residences is the ideal place to enjoy nature, golf and gastronomy, as well as extraordinary views of the man-made lake. Each villa has been designed to offer a higher rate of energy efficiency, sustainability and a unique modern architectural design with access to the artificial lake where you can enjoy water sports such as kayaking and paddle surfing. 
"The BRIGHT team is proud of the development of Vista Lago in this outstanding area of Benahavís, following the principles of environmental sustainability and remarkable contemporary architecture for the enjoyment of generations to come. The project, initially valued at 60M euros of investment, will create up to 80 jobs at the peak of production, with approximately 5 indirect jobs per supplier, which is significant, and will be a major investment for the future. This is an important boost to the local economy which relies heavily on projects of this nature," stated Andrew Lee about the works.
Sustainability by design 
Under this premise, Vista Lago Residences is also one of the few projects in the area to obtain the sustainable construction certificate, BREEAM, the world's leading sustainability assessment method that recognises value throughout the entire process, from the environment in which it is built to use and maintenance. This means that BREEAM-rated developments are more sustainable environments that improve the well-being of the people who live and work in them, help protect natural resources and make property investments more attractive. This is precisely one of the characteristics that the North American public looks for most when buying a home; that it is a quality sustainable construction in a natural environment. "Building for today without compromising tomorrow" is a core value of BRIGHT.  
This concept has been crucial in the realisation of the entire project, in which UDesign has worked on the creation of the design and González & Jacobson Architects on the technical side. In each villa, the living room and terrace merge seamlessly into one large living space. In key parts of the villas, windows disappear into the walls, framing panoramic views of the natural surroundings. 
Furthermore, owners can choose to have organic vegetable plots in their gardens, mini vegetable gardens or medicinal herb gardens next to the kitchen. In addition, they will have electric vehicle charging points and a large-scale reduction in light pollution, noise and emissions, thus achieving a luxurious yet 100% sustainable lifestyle.
About BRIGHT
BRIGHT is a property developer with a radically different approach, where design always comes first. The company was founded by Michael Rodziewicz and Jason Harris, creative director of UDesign, an architecture and interior design firm based in Marbella since 2008. The combination of design studio and developer working in one team allows them to achieve exceptional results. Not surprisingly, the motto at BRIGHT is "improving quality of life through design".
Website: www.by-bright.com
Matihba Iftikhar
P.A. English Liaison
Email: comunicacion@mncomunicacion.com