XXVIII Charity Gala of Spanish Association Against Cancer in Marbella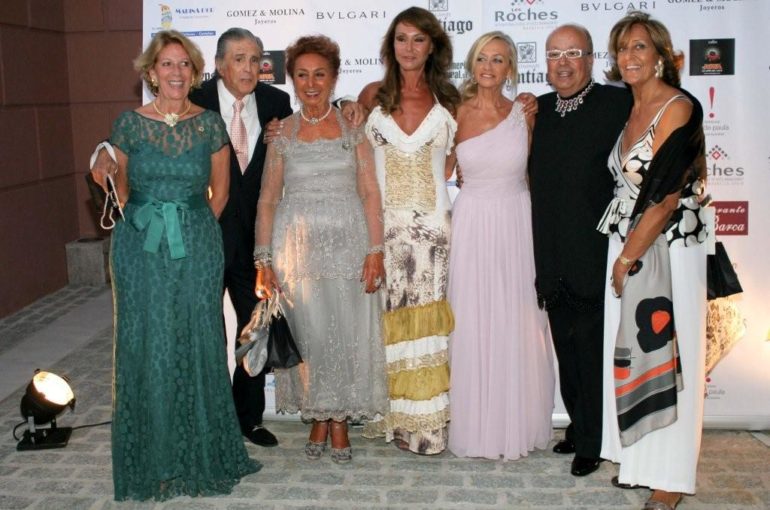 THE AECC RECEIVES THE WARMTH OF ITS GUESTS. The local board of the AECC satisfied by the development of an evening which confirms the commitment of the Spanish society for their work.
Marbella, August 11, 2011. Success is the word for the celebration of the annual charity gala of the Spanish Association Against Cancer in Marbella. Nearly 400 guests gathered yesterday at the Hotel Villa Padierna Palace in response to the charity event par excellence of the Costa del Sol, which this year has celebrated its twenty-eight edition.
The attendance figures reached, left a good impression on the local executive AECC, chaired by Maria Cruz Robles de Nery. Event organizer, Ruse Caballé, said yesterday that it had doubled the number of people registered in previous year's ticket sales which "stood at around 200 tickets."
Just after eight-thirty in the evening, the reception cocktail initiated a reception where the photo call was to become the meeting point of the most important faces of the night. It highlighted the presence of Laura Valenzuela, Maria Pineda (both had to face up to the experience of being diagnosed with cancer).
Barbara Rey, Carmen Bazán accompanied by her son´S, Victor Janeiro girlfriend, Beatriz Trapote, the retired matador Jaime Ostos and his wife Maria Angeles Grajal, the Astrologer Rappel and José Manuel Parada were other familiar faces who attended the charity gala .