The Opening of the Argentinian Restaurant EL GAUCHO DE BANÚS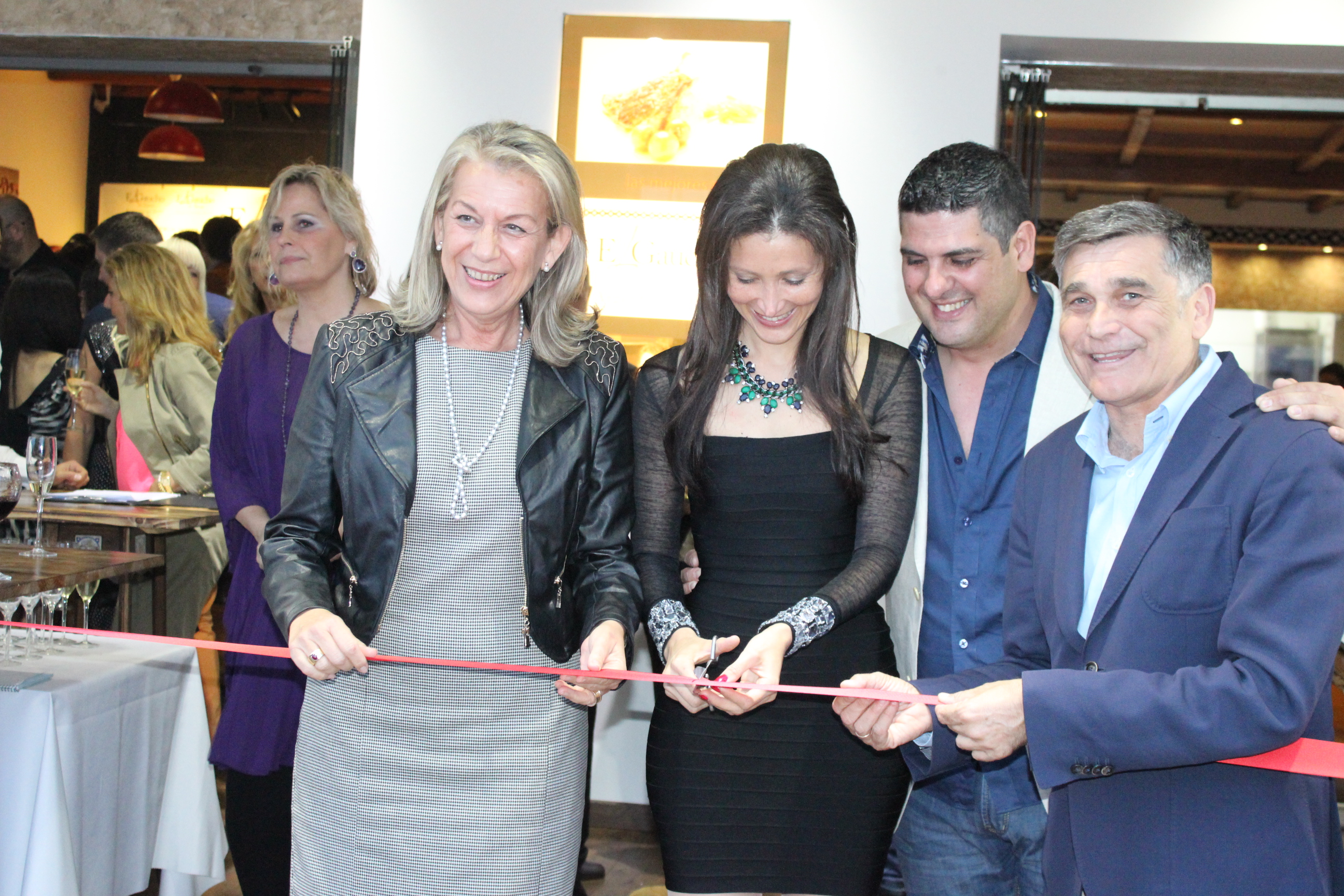 Great success in the reopening of El Gaucho de Banús. Hundreds of satisfied guests enjoyed the great food and service at this Argentinian grill.
Marbella, 11th April, 2014: Yesterday El Gaucho de Banús restaurant celebrated its reopening party with hundreds of guests. All attendees agreed to spread the word of the grills success which stems from the quality of its meat, great personal service and a cozy family atmosphere.
The evening began with an official ribbon cutting, one of the most significant moments of the night. Authorities such as: Francisca Caracuel, the Provincial Vice President and Delegate of Economy, Finance and Human Resources, Francisco Javier García, Chief of Works and Operational Services and both owners of the restaurant, Humberto Gacioppo and Noelia Thames were all present at the event.
Some of the most important guests at the opening included singers María José Santiago and Betty Missiego, actor Manuel Medina and model Juan García , Mister Spain 2006.
Throughout the event, a series of shows entertained guests for over three hours. Without doubt one of the highlights was the performance by the "boleadores" who demonstrated their expertise in this ancient art of Argentinian gauchos which was used to subdue various breeds of animals. Furthermore, they enjoyed dances by Nicholas Valiente Dance School who gave performances of the typical Argentinian tangos, salsa and Andalusian flamenco.
Regular suppliers to El Gaucho restaurant, Guiji, were responsible for offering the guests a delicious tasting ´acorn´ Jamon Iberico. And who better to serve the ham throughout the evening, José María Téllez, better known as Popi, a national champion ham-cutter, offering a masterclass on how to cut ham.
Besides ham, to the delight of guests a variety of grilled meats and typical Argentinian dishes were offered. All this accompanied by Argentinian wines and cava.
This typical Argentinian restaurant located on the front line of Puerto Banús is characterised by its meat grill of the highest quality. In true gaucho style it has retained its flavours and origins by keeping part of the original kitchen team and providing an authentic Latino ambiance. At the same time it is the ideal place to celebrate baptisms, communions, weddings, business meetings, etc.