The Festival Kuwait-Spain in Marbella ends its first edition with great public welcome and participation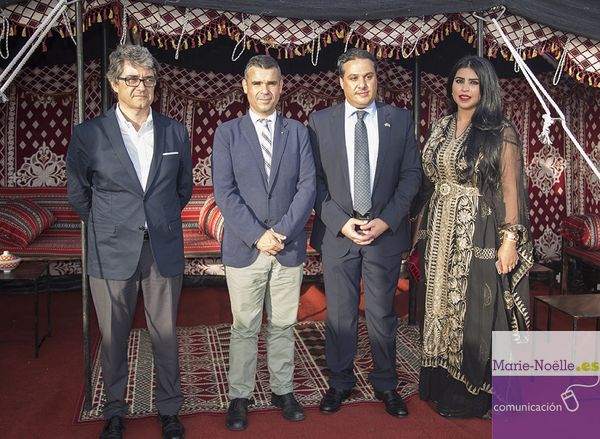 Hundreds of people came by Puerto Banús on the 29, 30 and 31st of July to admire the amazing spectacle.
Marbella, 2st August 2016: Last weekend the Antonio Banderas Plaza became the stage for the celebration of the ´Festival Kuwait-Spain in Marbella. It featured a demonstration of a journey through cultures that delighted the likes of hundreds of multi-national attendees, who came to observe numerous performances and traditional products from both countries.
This festival was totally free and open to people of all religions and cultures and was aimed at bringing Kuwait and the city closer together. Abrar Al Masoud the organiser of the event made this clear that this was her objective from the start and also commented: "This idea was born because of my love for this country, in particular Marbella, where I have many fond childhood memories that I will treasure for many years. I hope this event sheds some light on the relationship between Spain and Kuwait in relation to the economy, politics, culture, art and tourism amongst others. Therefore creating a way to extend links between both countries and that everyone may have the chance to learn about the culture of Kuwait".
The festival started and opened last Friday 29th July with a very special appearance from Mesheal Abdelmohsen Alsaed, the Vice-Ambassador of the Kuwait Embassy as well as José Bernal, the mayor of Marbella and Javier Porcuna the Tourism Councillor and Deputy Mayor. A token of appreciation and recognition was given to Marbella Council, the Kuwait Ambassador and the entrepreneur Ernesto Gutiérrez for their "undivided support and collaboration", in the form of small trophy in the shape of a boat inscribed with the insignia of a representative of Kuwait. Furthermore, on the Saturday you could´ve seen the Kuwaiti marriage simulation, which was the most talked about spectacle of the weekend.
On all 3 days of the festival, numerous diverse flamenco groups and Kuwaiti danza performances took place. Amongst them, one must highlight the various municipal dance schools that performed: Marta Álvarez, Sandra Vázquez, Loli Ropero, Karina Parra, Eli García y las Hermanas Maldonado. With respect to Kuwait, a traditional Kuwait music group performed as well as the music fusion group with Eimar and a dance spectacle from Sonia Al Andalus. The Spanish agencies and businesses that had their own stand at the festival were very satisfied with not just the sales but also the promotion they gained over the weekend.
To conclude, the Festival Kuwait-Spain ended its first edition with an exemplary recognition and participation, especially from the Kuwait and Arabic public who in general showed a huge amount of interest and enthusiasm through-out the weekend.