The Cesare Scariolo Foundation Summer Lunch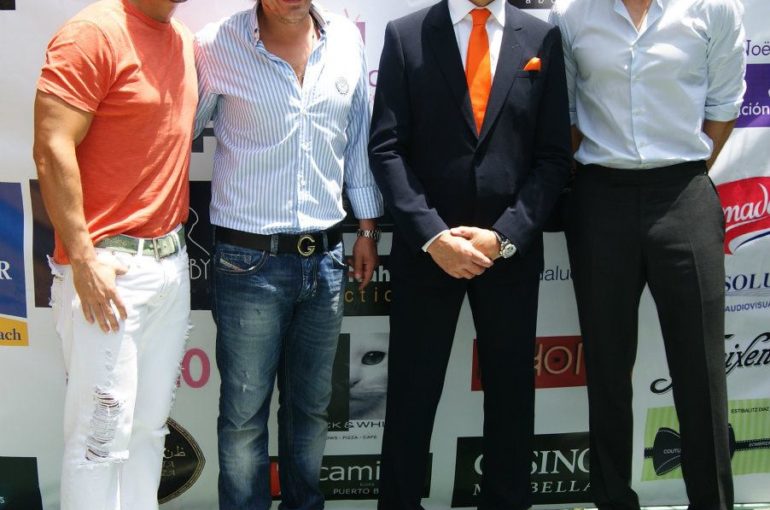 Around 200 guests attended the Solidarity Lunch of the Cesare Scariolo Foundation. The singer Juan Peña entertained guests with a surprise appearance.
Malaga 23rd June 2012: A summer lunch took place at a restaurant in Marbella, La Meridiana del Alabadero. The purpose of the lunch was to thank all the companies and brand partners involvement in the projects that the NGO headed and to say that "without their input, it would have been virtually impossible to carry out the project".
Almost all 200 guests, were in white and orange (the colours of the foundation) enjoyed the succulent food topped off with the delightful entertainment of the hosts Jorge Fernández and Raúl Olivo.
The lunch also featured live musical performances from the singers Juan Peña and Raúl Olivo who sang their greatest hits. To everyone's pleasant surprise, the singer Juan Peña, known for collaboration with stars such as Denzel Washington, Leonordo de Caprio and Lenny Kravitz, got the entire crowd to get up and do the rumba.
Many gifts were donated by sponsors and partners of the joint institution and they managed to raise a large sum, all of which goes entirely towards the Foundation
Esteban Freiría's children's catwalk was also a crowd pleaser. Esteban worked in a special collaboration with the Hat designer Estíbalitz Díaz de Durana and the guests definitely loved those little models on the catwalk.
The Maktub Dance Company (Danza Makub) provided the entertainment with an arabian dance performance which the guests thoroughly enjoyed.
The Cesare Scariolo Foundation gave out many awards, some of which were the Solidarity Friend Award (premio Amigo Solidario) given to the photographer Jose Antonio Ramos.
Others included the Corporate Sponser Award shared between Manuel Tejada and Miguel Albarran Decorhaus from Illuminationes Ximinez.
The solidarity Institution award was awarded to the City of Marbella and collected by Manuel Cardena, the CEO of Social Welfare. The Spanish Association Against Cancer award was delivered to Manuel Portillo, President of the Executive Board of the AECC Malaga. Finally the Friends of FCS Award, was awarded to two people; to Elías, Bendodo, president of the council of Malaga (collected by Ignacio Mena, CEO of Architecture of the council and Fred Beltran) and also to the president of Famadesa (which was collected by his son Guillermo Beltran).
Finally all of the guest were given a goodie bag (gift bag) by/from Lorena Morlote and an invitation to the Thyssen Museum valid all year.
Marbella luxury view will have the video online at www.marbellaluxuryviu.com
Everything raised will be distributed between different projects that the foundation have developed in the region. Their objective is to improve the quality of life of children who are undergoing treatment for cancer their families, in Mother-Child Hospitals and in the Carlos Haya in Hospital in Malaga.