Thai Spa Marbella celebrated with an opening party of true Thai flavour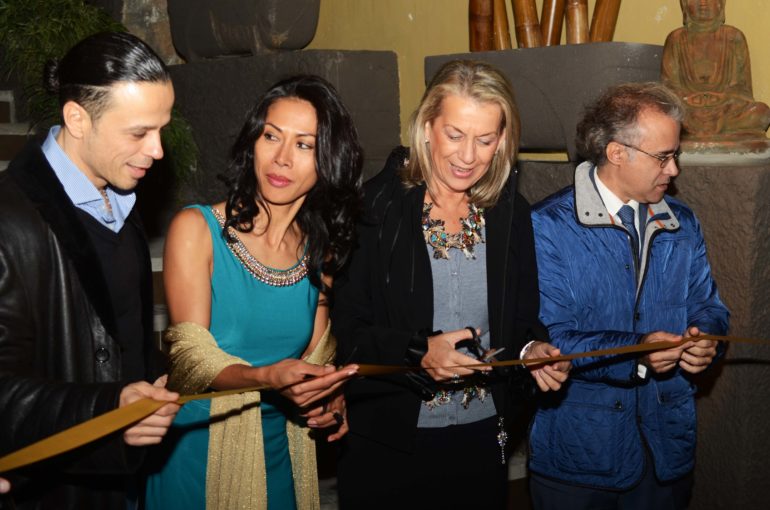 The centre is designed to generate a healthy body as well as mental wellbeing through the art of traditional ancient Thai massage techniques.
Marbella, 17th of December, 2014: Yesterday saw the launch party of THAI SPA MARBELLA (located in the upper premises of number 48 on the central Avenue Ricardo Soriano). The owners wished to celebrate with an opening party at the new Thai massage centre, whose initiative is to bring traditional healing methods of the oriental discipline to the Costa del Sol.
The event was attended by local press and guests who wished to show their support at the launch as well as welcoming this new space of leisure and relaxation to Marbella. Among the attendees were, in honour of the ribbon cutting, the vice president of the Diputacion of Malaga, Francisca Caracuel, and the delegate of Tourism and Director of the Board of District 4, José Luis Hernández.
Guests were able to enjoy Thai food in a relaxed cocktail atmosphere, as well as witnessing, for the first time, the centre's facilities: designed in a style that can only be defined as "Asian luxury".
The business concept of THAI SPA MARBELLA is to provide a space specialising in the ancient art of Thai massage. The centres advocates know that there is "some unfair competition" but their "services are purely therapeutic, paying careful attention to the oriental style provided by highly qualified members of Thai staff". According to their assessment, "no other company on the coast meets our standards of expertise and quality." The owners of the premises, Xavier Nicolas, Yumi y Johan O´Hayon, elated by how the project has developed, stressed that "there are unfortunately negative prejudices regarding this discipline due to the malpractice of some companies".
Their team aims to guide customers towards a path of pain suppression, body enhancement and a sense of vitality. "We want to immerse our customers, who can come individually or in pairs, with a relaxing experience right from the moment they step through our door". We have decorated our spa keeping in mind not only aesthetic, but have designed the space using a variety of techniques aimed at balancing state of mind" says one of the founding partners.
The space opens its doors today, with uninterrupted opening hours from 10:00 am to 9:30 pm in order to accommodate many different schedules. "We've kept in mind the professionals in the area who may value having a massage during their workday and who have a difficult agenda. This timetable makes it possible for customers to call us on a daily basis so that we can almost certainly meet their needs." confirmed another responsible for the business venture.
THAI SPA MARBELLA firmly believes in the benefits and effectiveness of Thai massage especially if done continuously, and therefore they will reward their most loyal customers with discounts and personalised promotions.
Event: Opening party THAI SPA MARBELLA held yesterday the 16th of December. Official opening to members of the public today the 17th of December.
Location: Avenue Ricardo Soriano, Local 48, Marbella.
Opening Hours: From 10:00 am to 9:30 pm.
Web page of Business: http://thaispamarbella.com/es/
Photo: Juan Manuel Marin