Presentation of LUZ JEWELS in Bilbao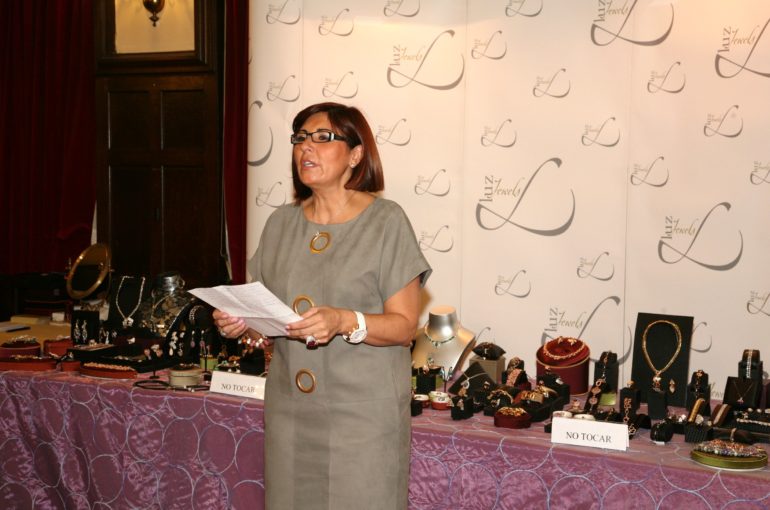 PRESENTATION OF LUZ JEWELS IN BILBAO.
The prestigious jewellers LUZ JEWELS presented their latest creations at the exclusive Bilbao Social Club in the city of Bilbao. Appearing before an extremely select group of 60 ladies, Luz Pámpano gave special thanks to María Jesus Fernández del Castillo for all her help. Following a lovingly prepared and delicious lunch, all guests were able to take a closer look at the jewel collection, with the pertinent advice from the Luz Jewels team. To conclude the event, the guests were delighted to participate in a draw, which prize was a pearl necklace.
Event organised by Marie-Noëlle.es Comunicación