Presentation of BE INSPIRED organised by American College in aid of Fund. Cesare Scariolo and CUDECA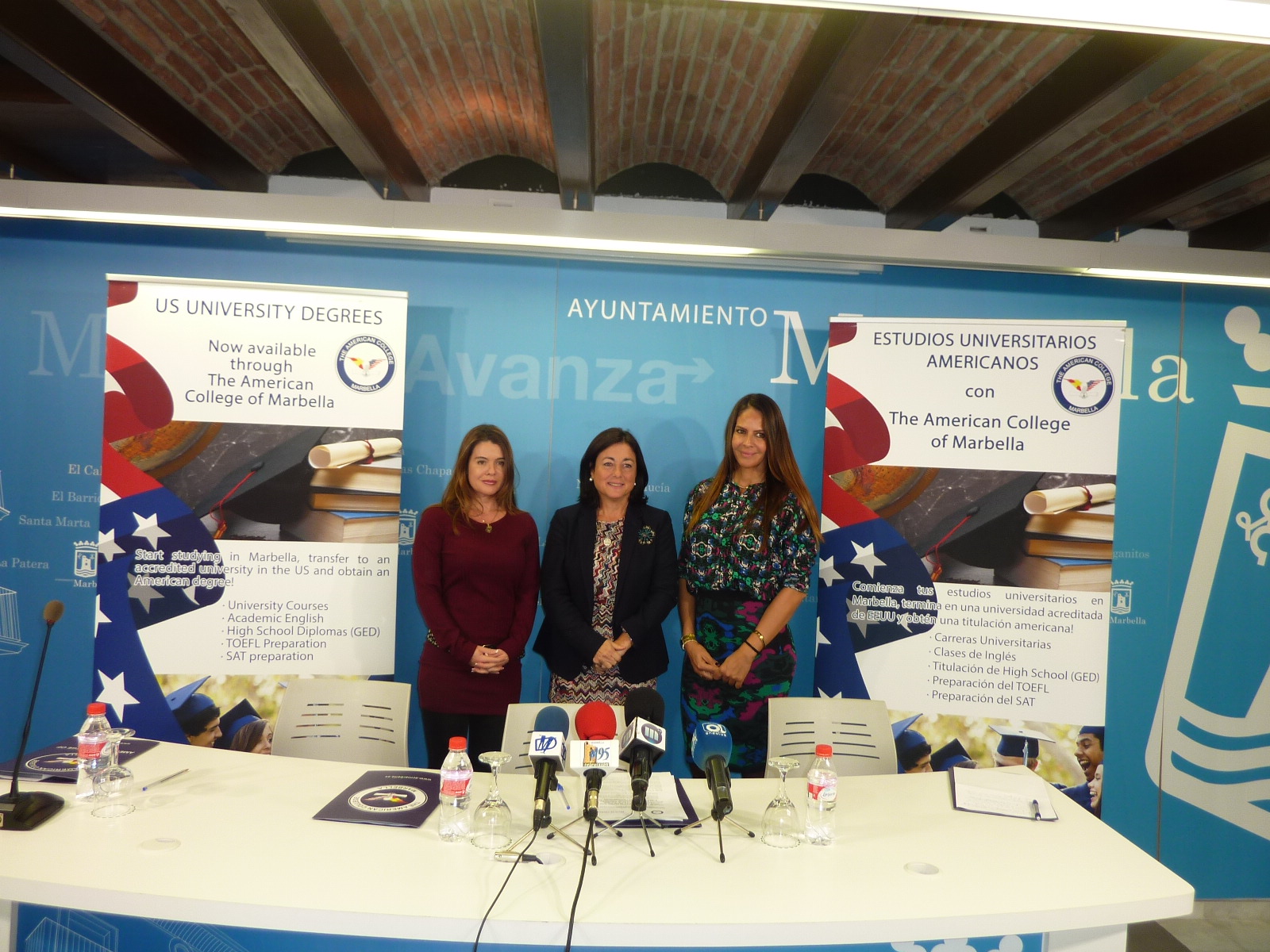 The American College of Marbella organises this non-profit event whose proceeds will go to Cudeca and the Cesare Scariolo Foundation.
FRANK OF THE JUNGLE, SÁNCHEZ VICARIO, JUAN VERDE, SERGIO SCARIOLO, AMONG OTHERS PARTICIPATE IN MARBELLA AT A CHARITY MEETING ABOUT PERSONAL SUCCESS IN TIMES OF CRISIS AND WHEN FACED WITH DISEASE
International Advisors such as Juan Verde, athletes such as Sanchez Vicario or Scariolo, and presenters such as Frank of the Jungle will offer their views on how to deal with situations of great stress caused by diseases and other difficulties
The event will take place on the 17th of December at the Goya Theatre in Puerto Banus.
Marbella, 10th of December 2014. On December the 17th the city of Marbella will host a charitable conference Be Inspired, which will be attended by various personalities of the economic world, sport and TV, whose proceeds will benefit the non-profit associations CUDECA and the Cesare Scariolo Foundation. The event will be coordinated by The American College of Marbella, and presented by international former tennis player Pancho Campo.
The fight against adverse situations and the overcoming spirit needed to battle disease and other difficulties will be the focus of the talk, which aims to inspire and help improve the personal and professional lives of the participants.
To do this Pancho Campo will directly participate, and through videoconferencing, the national basketball coach Sergio Scarolio along with former professional tennis player Emilio Sanchez Vicario, co director of the electoral campaigns of Barack Obama, Juan Verde, TV presenter and former tennis player Frank Cuesta (Frank of the Jungle).
The event, sponsored by The American College of Marbella, the American College of the Costa del Sol, in collaboration with the Town hall of Marbella, will be held at the Goya City Theatre at two different times. In English at 5.30 pm and Spanish, at 8.00 pm. Tickets will cost 5 Euros for children and 10 Euros for adults, as well as an additional donation service that has been set up to allow those who are unable to attend the event to also contribute to the cause.
Inside the Goya Theatre exhibitor's area different companies will promote a variety of their products. There will also be a bazaar in which items donated from various companies will be sold and auctioned. Among them, more than 100 bottles of great wine, cava and champagne; dinners at the Marbella Club, 1870, Besaya Beach, and Michelin Star El Lago y Skina; as well as stays at Puente Romano and two vouchers for health checks at Xanit International Hospital, valued at € 1,000 each. All proceeds will go to the foundations mentioned.
Tickets can be purchased at El Corte Inglés, Ticketmaster, www.inspirate2015.com, The American College of Marbella, and donations can be made via telephone: 952 76 35 93 or email info@acmarbella.es.