POLYNESIAN'S and the owners of the Urb. La Alcazaba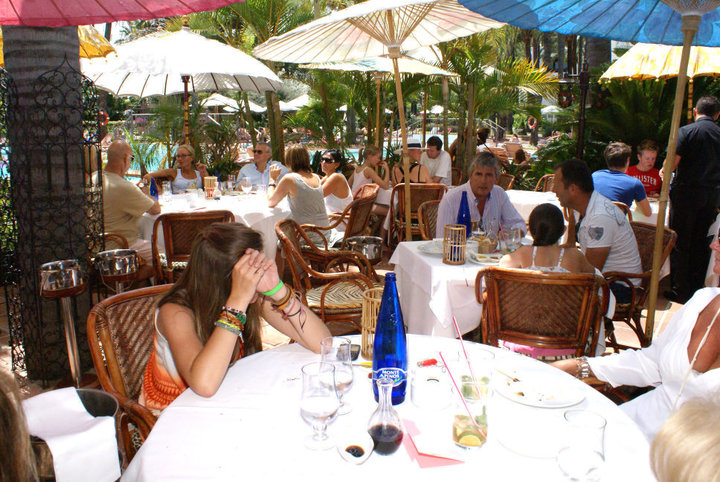 POLYNESIAN'S presents its house specialities to the residents of Urb. La Alcazaba.
On Tuesday July the 27th, the Restaurant & Cocktail Bar POLYNESIAN'S has invited the owners and residents of the Urb. La Alcazaba to a tasting of the house specialities: the cocktail Mai Tai and other different typical dishes cooked with a fusion style. In a very stunning surrounding, the residents enjoyed a delicious lunch with their families.