Luks Marbella's Solidarity Lunch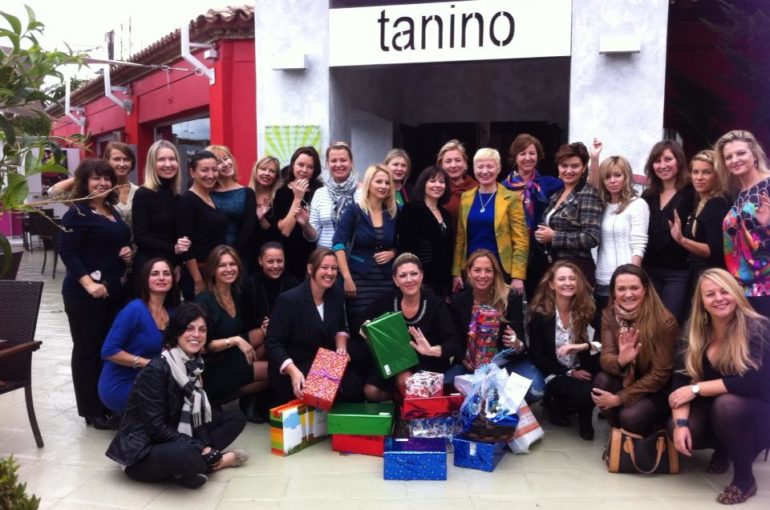 Luks Marbella adds to the initiative of the "Christmas Shoe Box Appeal". It is the first in a series of charitable actions provided by this club.
Marbella, 4th of December 2013: Generosity and care were the main themes of the latest annual lunch yesterday in the Tamino Restaurant. The Russian entrepreneurs wanted to come together for the underprivileged children of the Costa del Sol, contributing their bit for the Christmas period.
The members of Luks Marbella have joined the "Shoe Boxes of care" (Christmas Shoe Box Appeal) initiative which aims to fill a box – all of the same approximate size- for the underprivileged children. In the first 12 boxes that were delivered yesterday, age was indicated (between 3 and 11 years) and the sex of the recipients. They were filled with small toys, flashlights, books, pens, personal care items, etc…, Everything to stimulate happiness in a child.
The small recipients of these boxes are currently living in complicated situations, where they have been uprooted and have had no choice but to live in shelters. They do not have a home and/or their closest family has been affected by drug and alcohol abuse. Spectrum FM, one of the collection points of the show boxes and a contributor to this idea was the place where Luks deposited their first donations of shoeboxes.
With this and other similar projects, Luks Marbella wants to offer facilities to the Russian community to integrate into the local society at the same time as promoting the generosity and solidarity of its members.
This is the first in a series of charitable activities that this club want to start organising among its members. That is why this initiative will be continued next Thursday, December 12, at the solidarity Christmas dinner that will be held by the club in Marbella, in the El Patio restaurant, where in addition to providing the solidarity boxes, a raffle will be held and the funds will go to alleviate the needs of underprivileged children in the Costa del Sol.