Luks Marbella celebrated International Women's Day with a feminine event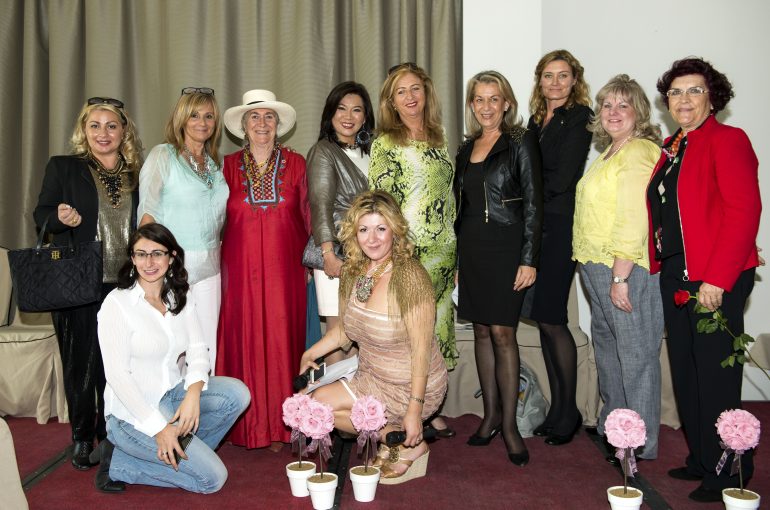 The event brought together more than two hundred representatives from all walks of life.
Marbella, 7th of March, 2014: Luks Marbella honoured women in the best possible way with their international commemoration. The Beach Club Hotel Vincci Estrella del Mar 5 * became the ideal place to house over two hundred women with the president of Luks Marbella, Marina Nitzak. Among them was Agustina Olarte, area director of Economic Development and Pymes, Council Member Communication Associate and District 9, María José Figueira, and Francisca Caracuel, deputy delegate of Economy, Finance and Human Resources.
The goal of the event was to create a multicultural and international day to bring together a wide range of women from different backgrounds on International Women's Day. This objective created an integrated event which encouraged the sharing of traditions and continued in the effort to unite and engage different cultures.
The attendees had the opportunity to speak with Leticia Chen, President of the Chinese Association, Femke Utrecht, president of ELLAS (Association of Dutch Women), Caroline Bowley, president of WIBS (Women in Business); Kristina Szekely, president of APREM (Association of Professionals and Businesses in Marbella), Esmeralda Ruiz, representative of CIT Marbella, Natalie Stuart-Fox, representing the Chamber of Commerce of Georgia; Remedios del Río, president of the Francophone Alliance and Patricia Nahmad, president of the Lions Club Cosmopolite. They were also briefly joined by Francisa Caracuel for an intense speech.

Summarising all interventions it should be emphasised that, in general, the female figure is praised in every aspect of life, both professionally, socially and culturally, where "after much effort and determination women have reached unimaginable goals in only few decades."The audience were encouraged to continue on the same path of persistence when carrying out their goals.
Throughout the day attendees could enjoy a fashion show where a large repertoire of swimwear by Ruse Caballé (Lady Russ) was modelled, Nahmad's Showroom of Tunics and the new jewellery collection "Like a Queen" by Patricia Nahmad and Carolina Azzi were also on display. The finishing touch on the catwalk was undoubtedly the performance by Reality Star.
Finally, there was the opening of the "Caring Beauty Salon", where for a nominal fee of 5€, the attendees had the opportunity to enjoy the spa and the different treatments on offer with numerous aesthetic companies. The money raised was donated to the ONG Cudeca organisation which is dedicated to palliative care patients. Their representative, Rocío Torres thanked the organisation with a few words of appreciation.