LOS PORTALES, HALF CENTURY OF HISTORY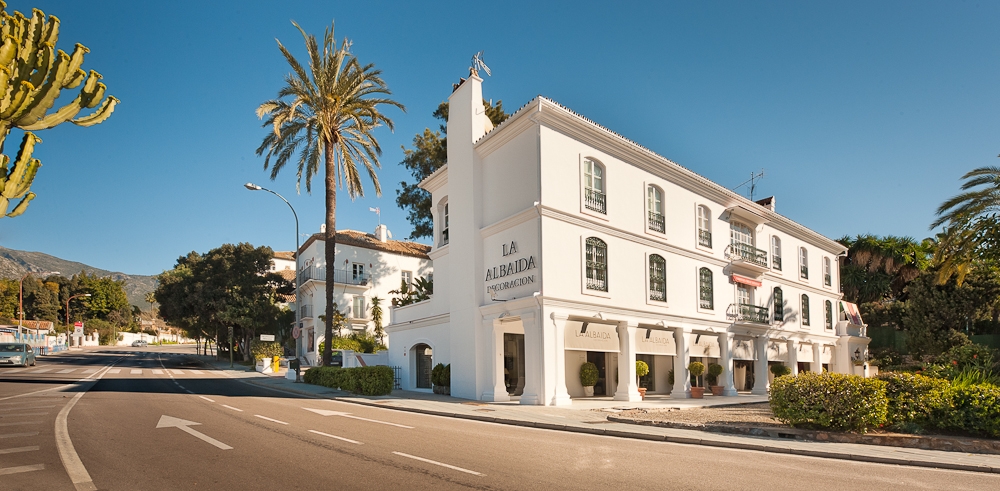 LOS PORTALES, HALF A CENTURY OF HISTORY. Gastón y Daniela, The Albaida Decoration and estate agent Diana Morales properties present their restauration work on the legendary building.
Marbella, 16th of June 2011. The firms who specialise in interior design and decoration Gastón y Daniela, The Albaida Decoration y la inmobiliaria Diana Morales Properties yesterday celebrated the presentation of Los Portales after recent renovation and restauration works on the legendary building. With an original layout and decorative furniture creating delicious spaced around the garden, the firms welcomed nearly 300 guests. The emblematic building Los Portales once again became a place for socialising in an intímate and relaxed soirée in keeping with the iconic buildings past and the history of these well established firms.
Marbella's Mayor, Angeles Muñoz, was delighted to attend the celebration, accompanied by the Councilor for Commerce José Eduardo Díaz and the Delegate for Town Planning Pablo Moro. The politician congratulated the three companies for there exceptional porfessional histroy and wished them prosperity in the future, saying "Their success is Marbellas success". Today the building is key to the comercial sector in Marbella. Gastón y Daniela, The Albaida Decoration and Diana Morales Properties are known for their quality. Gastón y Daniela forms an integral part of the Spanish Association of Design Companies and is a well known and sucessful business since the opening of their first establishment in 1876. The Albaida Decoration developes interior design projects which have regularly featured in specialist magazines for the past twenty years. Exclusivity defines the management of the well reputed estate agents Diana Morales, only representative on the Costa del Sol of Christie´s International Real Estate. The history of the building Los Portales is closely linked to the history of Marbella, its personality and attraction for society meetings, good taste and love of detail, and its philosophy. Built in 1968, the creation and idea behind the building can be attributed to Maria Larrañaga, known as Mary Foxa and wife to the great writer Agustín Conde de Foxa, she collaborated with Antonio Sartorius, Marquess of Mariño, on this project. At the time Marbella was a centre for national and international high society, in particular the bar El Colonial, in the east corner of the facade. The building is considered by arquitechts and connoisseurs as symbol of Marbella, encapsulating the Andalucian aesthetic of elegance, interestingly it has lost its orginal name Los Soportales and is known now as Los Portales.