How to start you business on TWITTER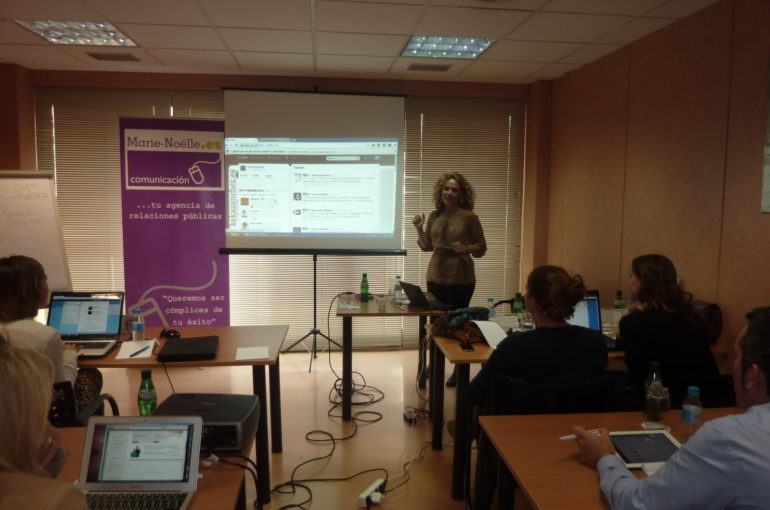 Thirty or so entrepreneurs attended the Twitter course guided by Keka Sanchez. The success of this network generates simple yet valuable content.
Keka Sánchez, advisor and consultant in Social Media and Reputation On Line, and social media instructor for the University of Malaga and the Chamber of Commerce of Malaga and Seville, gave today, before thirty entrepreneurs from many different sectors, a Twitter course in the Regus Business Centre Marbella.
The course, organized by Marie-Noëlle.es Comunicación agency, focused on business perspective, leaving patent the multiple possibilities of Twitter within the business world. "A few well-targeted tweets but that give great results," said Sanchez.
The expert explained the need to create a message of interest via Twitter in a simple and brief way, hereby well positioning the company without inferring personal opinion.
The social media manager told the audience about the most common messages on Twitter and what not to do as a company within this network, respecting as far as possible the limits of Twitter, as well as "absorbing, participating and improving ' with practice.
The main concerns of the students that emerged were in regards to their profile picture and how to get a wide range of customers through this network.
Finally, the network specialist focused more specifically on the profiles of each attendee in terms of their business sector.