Grand Opening of the Jeweller's BE RICH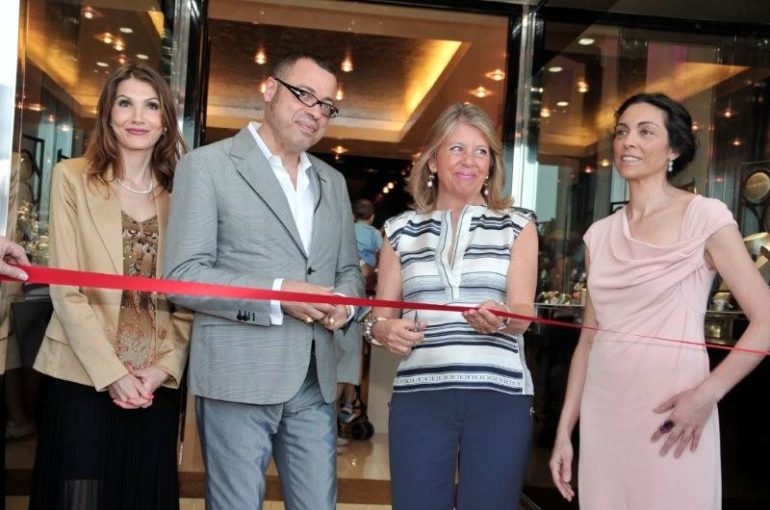 BERICH OFFICIALLY OPENS A STORE IN BANÚS. Coinciding with Marbella Luxury weekend.
The newjeweller's BE RICH officially opened its doors in Puerto Banus last Friday the 1st of June . The event commenced at 7pm and formed part of Marbella Luxury Weekend.
The mayor of Marbella, Ángeles Muñoz, was in charge of the traditional ribbon cutting. Those who were at the event had the opportunity to be photographed with Mr and Miss Malaga 2011 who posed with anyone who wanted a special reminder of their time at Marbella Luxury Weekend and the jewellery store, BE RICH.
During the weekend, members of the public who entered the shop had the opportunity to enter a draw for the chance to win a precious jewel, by filling out their details in a card. The draw took place on Sunday the 3rd of June at 6pm in the VIP tent ( Carpa Vip de la Torre.)
As premium jeweller's, BE RICH has committed to making unique pieces, coated in Italian sterling silver often in yellow, pink or white. It desires to create elegant and unique jewellery at a reasonable price for a variety of customers to live up to its motto, 'with less, be more'.
This was all possible thanks to the technical applications of the jeweller's. They use natural gems and gems made by artificially imitating the processes of the formation of genuine stones. Each gem setting is handmade by the creator of these designs and follows high standards in fine jewellery.