Gala STARLITE with Antonio Banderas, Mia Farrow and Sandra García Sanjuan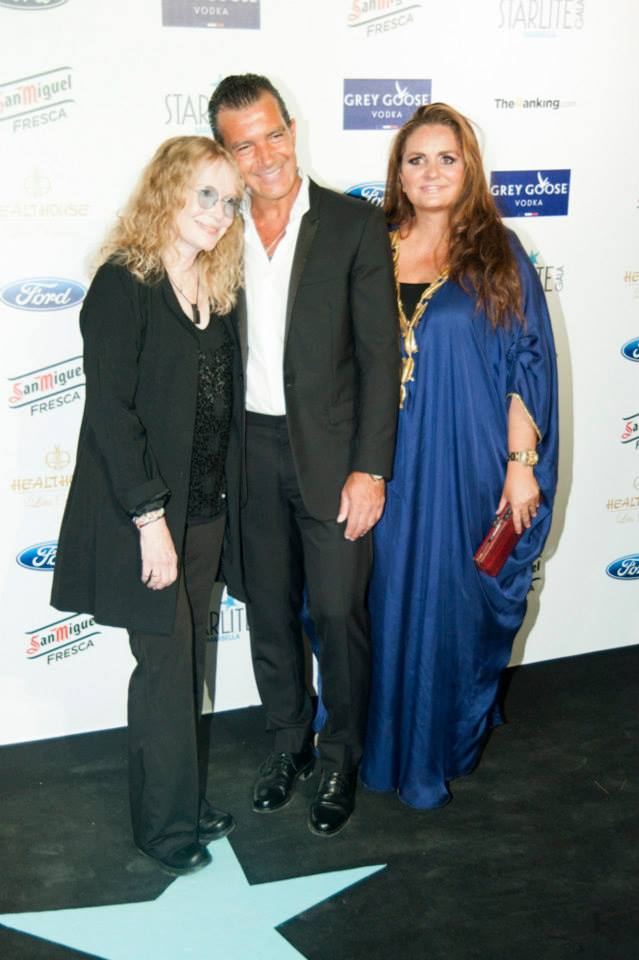 ILLUMINATED BY THE BRIGHT STARS STARLITE THAT HAVE PRESENTED ONCE MORE AN EVENING OF SOLIDARITY. THE PHILANTHROPIC PROJECT OF THIS YEAR HAS CONCLUDED ITS FIFTH EDITION SURROUNDED BY NATIONAL AND INTERNATIONAL CELEBRITIES WHO HAVE DEMONSTRATED THEIR SUPPORT TO THE FAVOURED FOUNDATIONS.
The Starlite 2014 festival has lived its most magical night and has done so surrounded by nearly a hundred national and international celebrities and personalities from the business, political and cultural world who wanted to show their support through their presence and their contribution to the annual gala, the largest philanthropic event in Spain that donates all proceeds to children's foundations Niños en Alegría and Lágrimas y Favores.
Antonio Banderas and Sandra Garcia-Sanjuan were perfect hosts to Mia Farrow, the guest of honour this year, which has appreciated the work of the organisation. "I have never been to an event before. For me it is the first time and it seems a wonder that we work to help people who are suffering. Be aware that there is much pain in the world, not all have had the same opportunities as us and I think that the more egalitarian the world is the happier all will be "added Farrow, a goodwill ambassador for the United Nations.
Among the familiar faces who have gathered this night at the Marbella quarry are Mexican businessman Carlos Slim; Carmen Cervera, Baronesa Thyssen; Eugenia Martínez de Irujo; Duchess of Montoro; Ágatha Ruíz de la Prada and Pedro J. Ramírez; Princess Beatriz of Orleans; Paloma Cuevas and Enrique Ponce, Valeria Mazza and Alejandro Gravier; Paco Arango, Manuel Díaz "El Cordobés" and his wife Virgina Troconis; Patricia Rato; Anne Igartiburu; Pablo Ibáñez "el Hombre de Negro"; Alejandra Prat and José Manuel Alcaraz; Pasión Vega; Ana Torroja; Carmen Lomana; Antonio Carmona and Mariola Orellana; Helen Lindes; Hiba Abouk; Sergio Scariolo; Manolo Santana and Claudia Rodríguez; Natalia Sánchez and Marc Clotet; Elena Tablada; Lara Dibildos; Juan Peña; Marisa Jara; Remedios Cervantes; Raquel Rodríguez; José Oneto; Huberto de Hohenlohe; "Los del Río"; Ana Obregón; Fiona Ferrer; María Ángeles Muñoz, Mayoress of Marbella, among many others, besides the hosts and Mia Farrow.