Exclusive Beauty Experience in Don Carlos Hotel´s Leisure Resort & SPA with Natura Bissé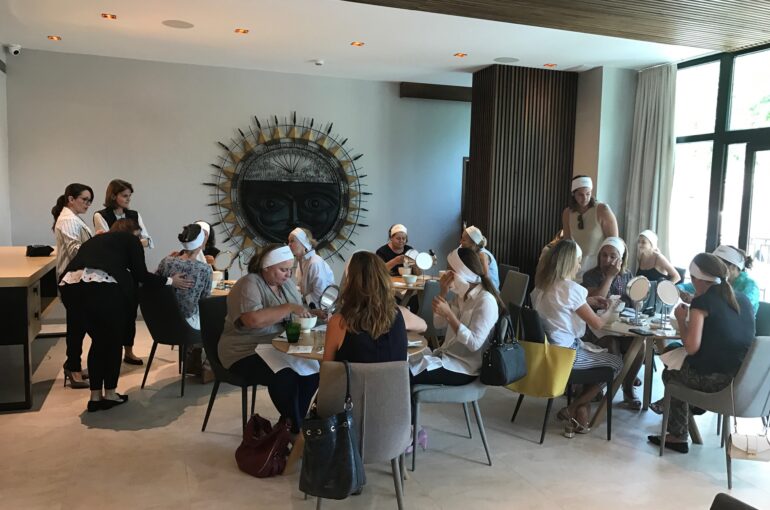 An exclusive group of women had the opportunity to uncover special skincare secrets in The Oasis Wellness Centre & SPA at the Don Carlos Hotel Leisure Resort, on behalf of the well-known cosmetics company Natura Bissé.
It was a master class in which guests familiarised themselves on a personal level with skincare techniques, and neck and complexion maintenance with Natura Bissé´s specific summer collection. Care deemed essential now with the strong sun, harsh pool chemicals, and salt from the sea, all leading to dryness and irritation.
Thanks yet again to the Don Carlos Hotel Leisure Resort and SPA for having trusted in MN Comunicación to organise the guest list for this innovative experience in the world of wellness and beauty.