ESSENTIEL launches its first store in PUERTO BANÚS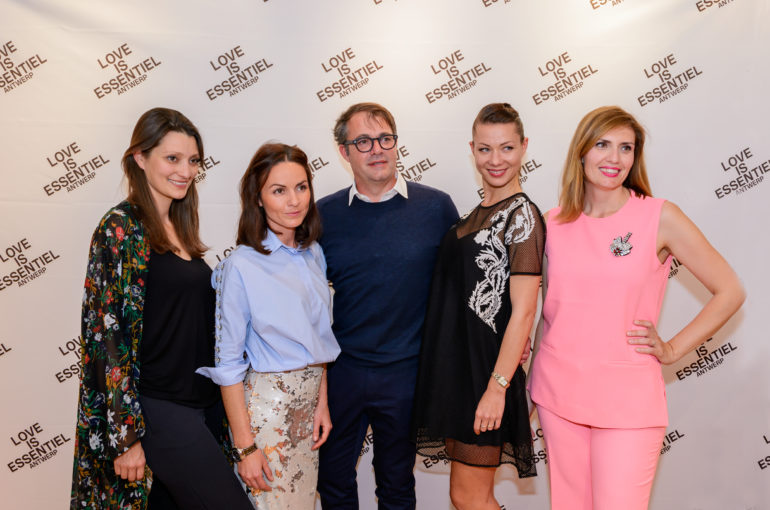 Puerto Banús, 31st March 2015. Yesterday, Wednesday March 30th, the Belgian Brand ESSENTIEL officially launched its store which opened on the 17th March in Puerto Banús. The brand is expanding in our country, after opening in Madrid in the April of 2015, their first shop in Spain, on the 24th March they opened another store in Palma de Mallorca.
At the launch, which was a total success, many different people gathered, amongst them the city councillor of Nueva Andalucía, Youth and Sport, Manuel García Rodríguez, and the city councillor of Commerce, Economic Development and SMEs, Health, Consumption and Services, Ana Isabel González de la Torre. The attendees were able to enjoy a cocktail whilst exploring the new store and admiring the new pieces of the Spring-Summer 2016 collection.
The store, of 80m2, reflects the essence of the brand: Essentiel is synonymous with fashion that is refreshing, extravagant and luxurious; it is known for its graphic, floral prints and trendy mixes of colour. In the store you will find the ESSENTIEL ANTWERP women's collection, including a wide range of accessories.
Event: Private ESSENTIEL launch party
Place: Muelle Ribera, Casa J, Local 7, 29660 Marbella, (Spain)
Téléphone: +34 951 279 086
For more information: Bryony Blades
Website: www.marie-noelle.es
Email: eventos@marie-noëlle.es
Mobile: 626 681 308