Bespoke Bijou Wedding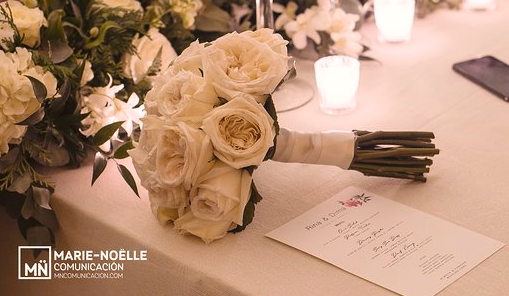 When we were given just two weeks to organise a wedding, we knew that it would be a great challenge and that we would be working against the clock – but we undertook this project with great enthusiasm and all the care, responsibility and dedication that our clients expect from MN Comunicación.
The result: we were able to be a part of one of the most important days of a young couple´s lives their lives in a dream space.
We are delighted to have been able to make their dreams come true and to have created a magficent fairytale wedding for them and their families.
Committed suppliers, a lot of hard work and special attention to detail, were all contributing factors in executing this celebration of love with such ease and joy. Congratulations Rina and Dima! We wish you a lifetime of love and may the happiness of your wedding remain with you… 'Always & Forever'.