Andalusian art to the forefront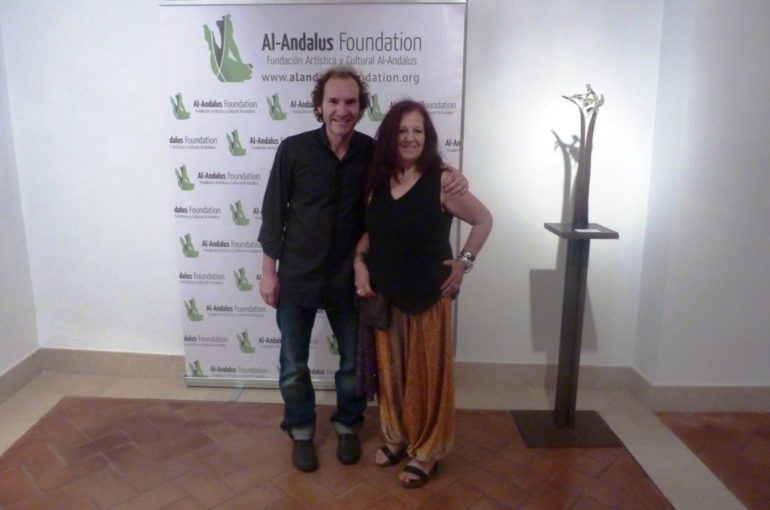 El Cortijo Miraflores will exhibit a collective sample of 4 regional artists.
Marbella, 18th June, 2014: Yesterday in the Cortijo Miraflores, the Al-Andalus Foundation, together with the Cultural Department of the City of Marbella, presented the collective exhibition of Andalucian artists Amesa, Augusto Moreno, José María Moreno and Miguel Moreno.
The exhibition involves a display of a total of 24 works which will remain open to the public until July 25th and that combines all aspects of art. Amongst all works which are worthy of a mention include the work of Augusto Moreno. Its focus is a "social art" that involves uniting the public with the art itself.
The author intended to cover all possible areas to reflect what society thinks and feels. Amongst all, the work has especial relevance in content and meaning: "Ten poets" which contains texts from poets of Marbella, who have willingly given to this fusion of lyrics and sculptures.
This is a group of young writers that emerged from a creative writing course organized by the Marbella City Hall and was run by the Malaga poet Álvaro García: The Urban Poets Club. Their names are José Luis Moreno, Isabel Jiménez, José María Sánchez, Kika Pérez-Solero, Gustavo Acín, Mina Ghirelli, Daniel Miguélez, Mimi Lineva, Elena Piera and Juan García.
The painter Antonia Mesa, better known as Amesa represents current artistic, abstract avant-garde, especially in relation to her studies on the incidence of light in the Arab walls of the city of Marrakech and the so-called Valley of the Moroccan roses. The most noteworthy works of her career are the three collections: "Walls", "Land" and "Water".
Artist Miguel Moreno, illustrates his career success with several international awards, which highlight his unique and fruitful career. He is probably one of the leading sculptors currently on the scene and among the few who has created a trend, especially with his children José Maria, Augusto and Miguel Ángel.
José María Moreno is one of the few artists in the world capable of reproducing the world of insects with metal sculptures of great artistic value displayed in the Science Museum in Madrid. Linked to environmental issues he has made a collection of sculptures on the Iberian fauna, a collection of ammonites and mushrooms for Subbetic Park (Córdoba) and a reproduction of the Spanish River Crab. He is currently working on a collection of insects on a large scale.